Traffic guidance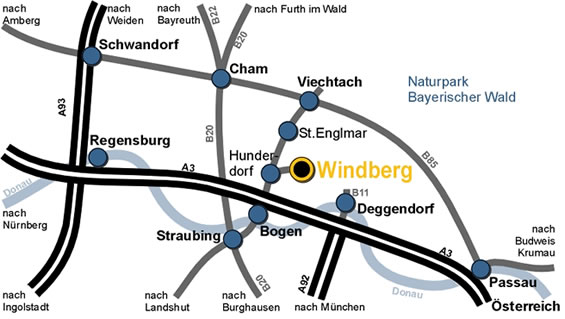 You reach the monastic village Windberg above the highway A3 Regensburg-Passau, exit Bogen (No. 107). Follow the road instruction "Klosterdorf Windberg" (Viechtach / St. Englmar / Hunderdorf). After approx. 2 km you reach Hunderdorf where you must a turn to the right at Gasthaus Sandbiller to the right and follow the sign "Klosterdorf Windberg".
The journey by train is possible up to Straubing or Bogen and by connection coaches to Hunderdorf. From Hunderdorf there are still 2 km the mountain uphill to Windberg.
With bus number 14 of the traffic community Straubing-Land you can also go from Straubing directly to Windberg.